Netflix might not have HBO Max's stranglehold on Studio Ghibli, but the streaming service's anime movie offerings are still worth digging into if you haven't yet pulled the trigger on a Crunchyroll subscription. There are still plenty of mechas, transformations and even Miyazaki (thanks, Lupin III!) to enjoy—and it's even more exciting that some are Netflix Originals. Seeing the company invest into its own movies has been, politely, hit-and-miss, but its foray into anime has been largely positive.
While Netflix shines best with its extensive amount of anime series, there are still plenty of anime films to enjoy after binging JoJo's or Demon Slayer. We've ranked the best 10 anime movies on Netflix, which includes familiar franchises, anthologies, Originals and hard-to-find favorites alike. The streamer's library shifts all the time, with anime films suffering plenty of turnover, but this list is updated for July 2021.
Here are the 10 best anime movies on Netflix right now:
10. A Whisker Away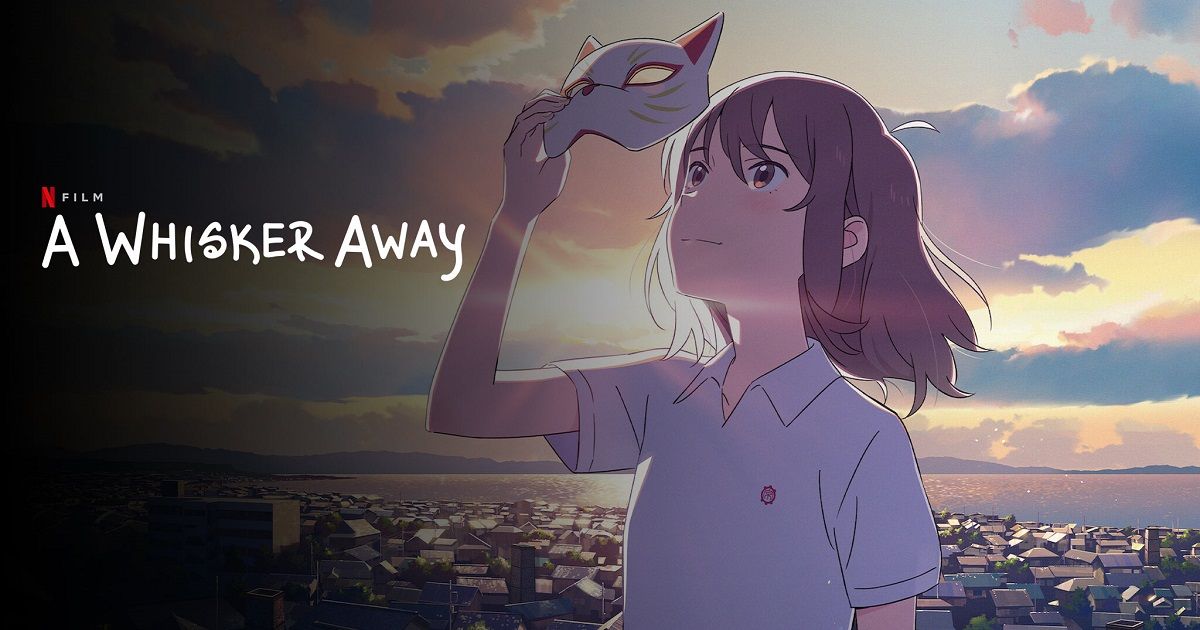 It's easy to appreciate why Netflix's latest anime import has been retitled "A Whisker Away" for its worldwide release. Not only is it a cute and well-earned pun on "Spirited Away," it's also a pretty succinct way of cobbling together this movie's two major selling points, childhood fantasy and giant-eyed felines. On the other hand, the project's amazingly expressive original title — literally translated from Japanese as "Wanting to Cry, I Pretend to Be a Cat" — really cuts to the heart of the matter.
The latest feature produced by emerging anime powerhouse Studio Colorido ("Penguin Highway"), . A refreshing change of pace from the kind of sullen and withdrawn characters who tend to anchor coming-of-age sagas about loneliness and unrequited love, Miyo (voiced by Shida Mirai) seems to be the kind of kid who doesn't care what anyone thinks about her. Her classmates laugh and call her "Miss Ultra Gaga" right to her face, but that doesn't stop Miyo from butt-checking her crush at full speed in the middle of the school hallway and loudly proclaiming her sneak attack to be an "unbelievably sexy" act of flirtation. Kento Hinode (Hanae Natsuki), the sullen and withdrawn kid in this story, just seems embarrassed by the attention.
But underneath her self-actualized veneer, Miyo is hurting. Living with her dad and his sweet girlfriend Kaoru since her mom gave up on the family some time ago, Miyo is indifferent to the affection that she gets at home, and desperate for the affection that she can't seem to get outside of it. She wants to be loved unconditionally; she wants Kento to think of her devotion to him as cute instead of crazy; she wants to cuddle in his arms and warm his heart until it opens to her.
9. Modest Heroes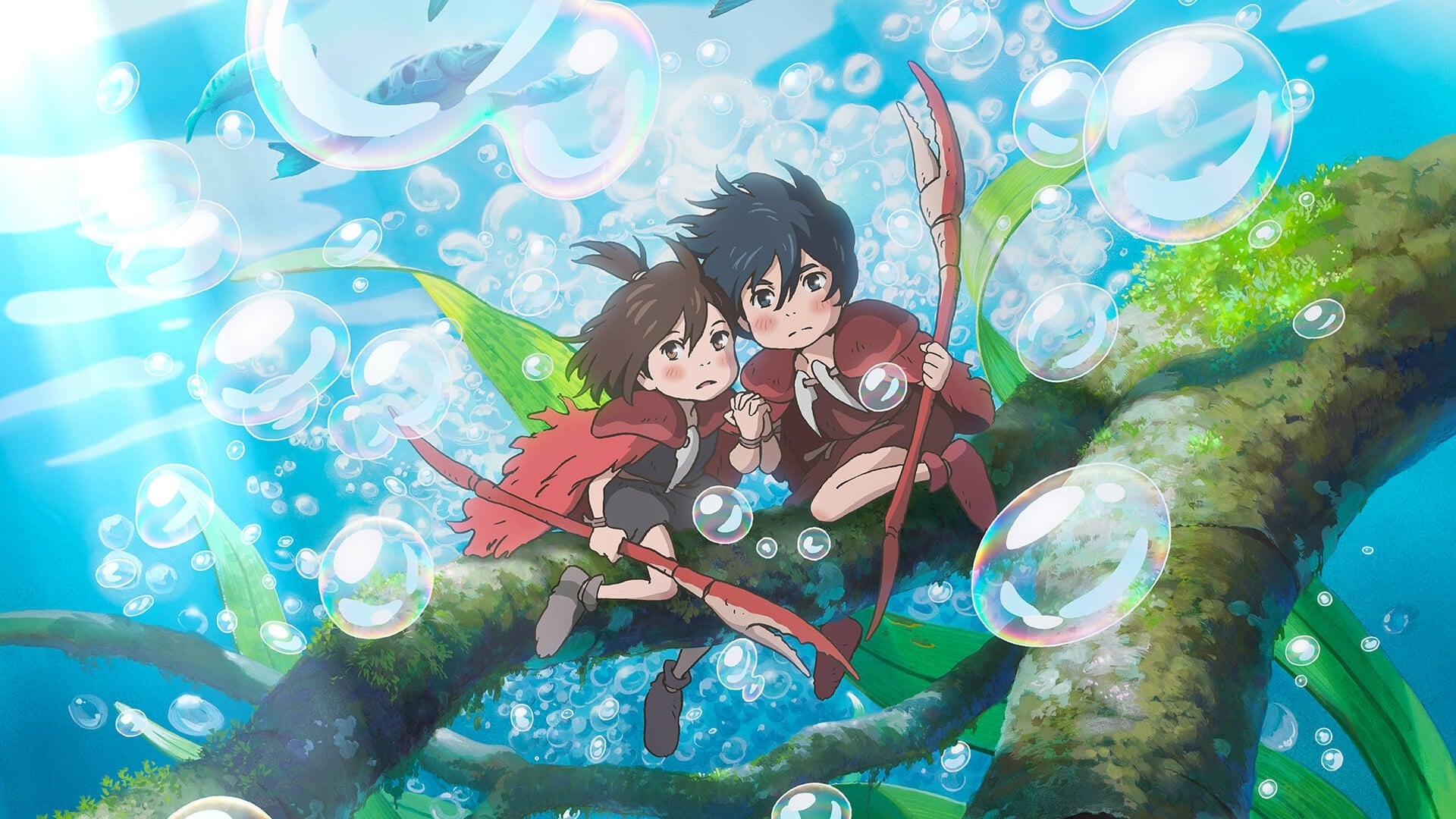 Two underwater siblings surviving on their own. A boy with a serious egg allergy. A man invisible to the rest of society. Three short animated tales.
8. The Witcher: Nightmare of the Wolf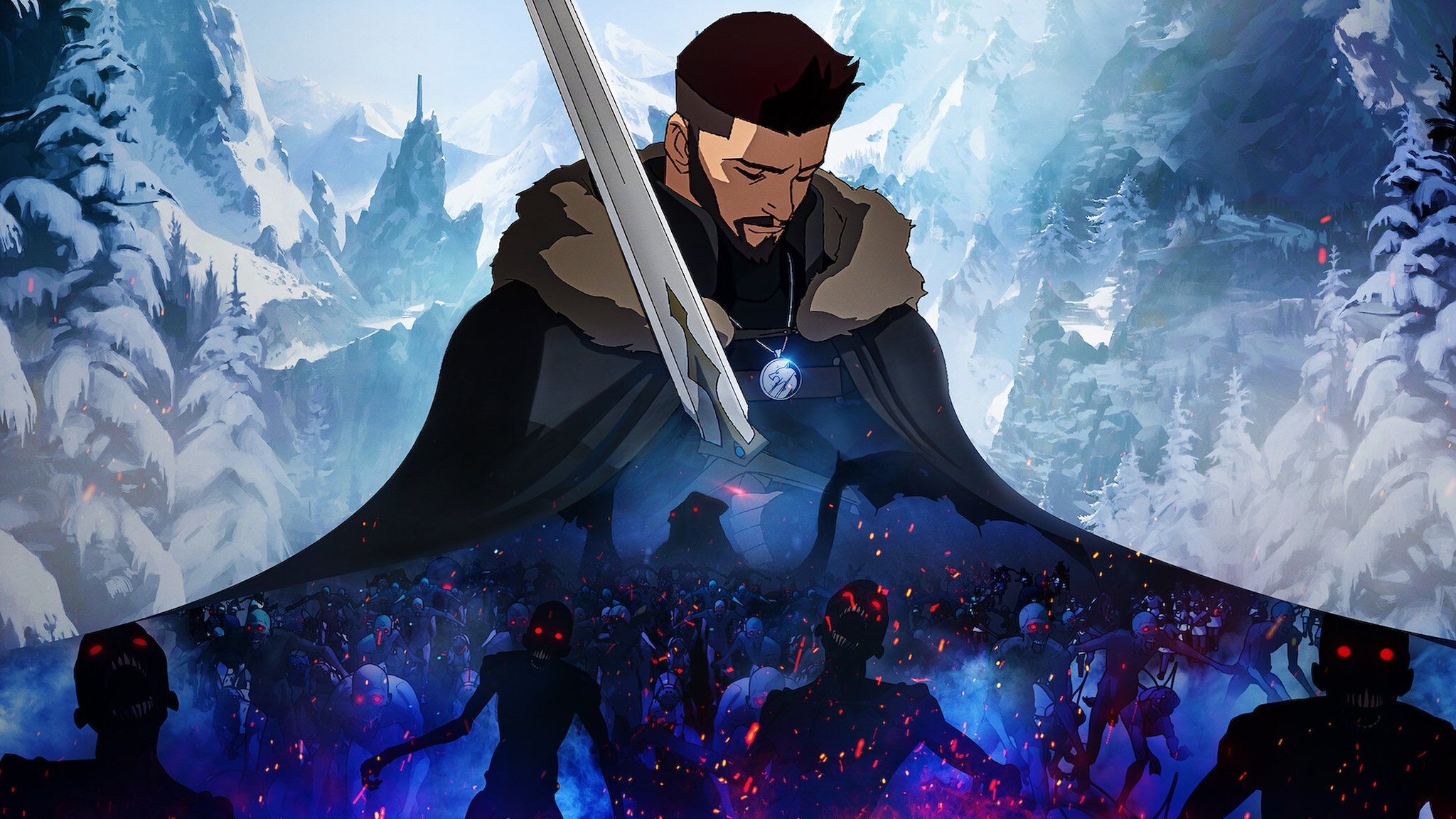 Escaping from poverty to become a witcher, Vesemir slays monsters for coin and glory, but when a new menace rises, he must face the demons of his past.
7. Lu Over the Wall
Kai is talented but adrift, spending his days sulking in a small fishing village after his family moves from Tokyo. His only joy is uploading songs he writes to the internet. When his classmates invite him to play keyboard in their band, their practice sessions bring an unexpected guest: Lu, a young mermaid whose fins turn to feet when she hears the beats, and whose singing causes humans to compulsively dance – whether they want to or not. As Kai spends more time with Lu, he finds he is able to tell her what he is really thinking, and a bond begins to form. But since ancient times, the people in the village have believed that mermaids bring disaster and soon there is trouble between Lu and the townspeople, putting the town in grave danger.
6. Blame!
In the distant technological future, civilization has reached its ultimate Net-based form. An "infection" in the past caused the automated systems to spiral out of order, resulting in a multi-leveled city structure that replicates itself infinitely in all directions. Now humanity has lost access to the city's controls, and is hunted down and purged by the defense system known as the Safeguard. In a tiny corner of the city, a little enclave known as the Electro-Fishers is facing eventual extinction, trapped between the threat of the Safeguard and dwindling food supplies. A girl named Zuru goes on a journey to find food for her village, only to inadvertently cause doom when an observation tower senses her and summons a Safeguard pack to eliminate the threat. With her companions dead and all escape routes blocked, the only thing that can save her now is the sudden arrival of Kiri the Wanderer, on his quest for the Net Terminal Genes, the key to restoring order to the world.
5. The End of Evangelion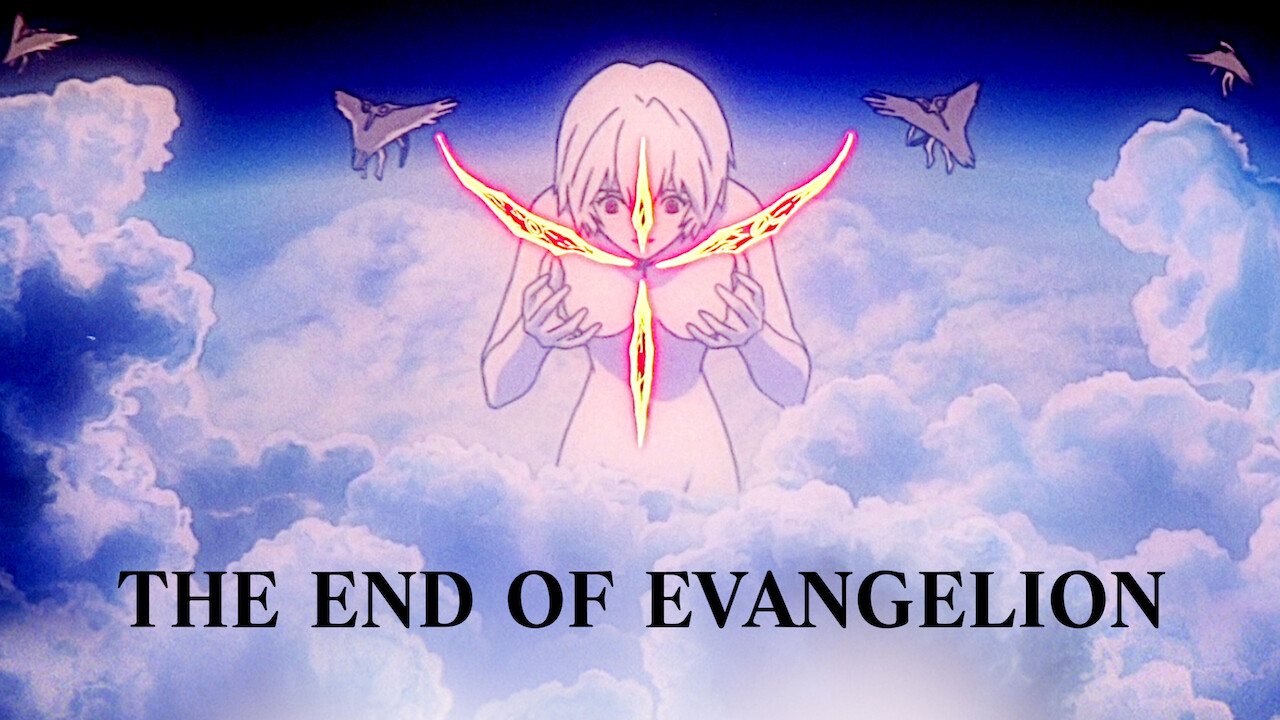 After the defeat of the final Angel, Shinji Ikari falls into a deep depression. When SEELE orders the JSSDF to make a surprise attack on NERV's headquarters, Gendo Ikari retreats down into Terminal Dogma along with Rei Ayanami, where he begins to advance his own plans for the Human Instrumentality Project. Eventually, Shinji is pushed to the limits of his sanity as he is forced to decide the fate of humanity.—J. S
4. A Silent Voice
The story revolves around Shôko Nishimiya, a grade school student who has impaired hearing. She transfers into a new school, where she is bullied by her classmates, especially Shôya Ishida. It gets to the point where she transfers to another school and as a result, Shôya is ostracized and bullied himself, with no friends to speak to and no plans for the future. Years later, he epicly sets himself on a path to redemption.—Ariodito Koestoer
3. The Summit of the Gods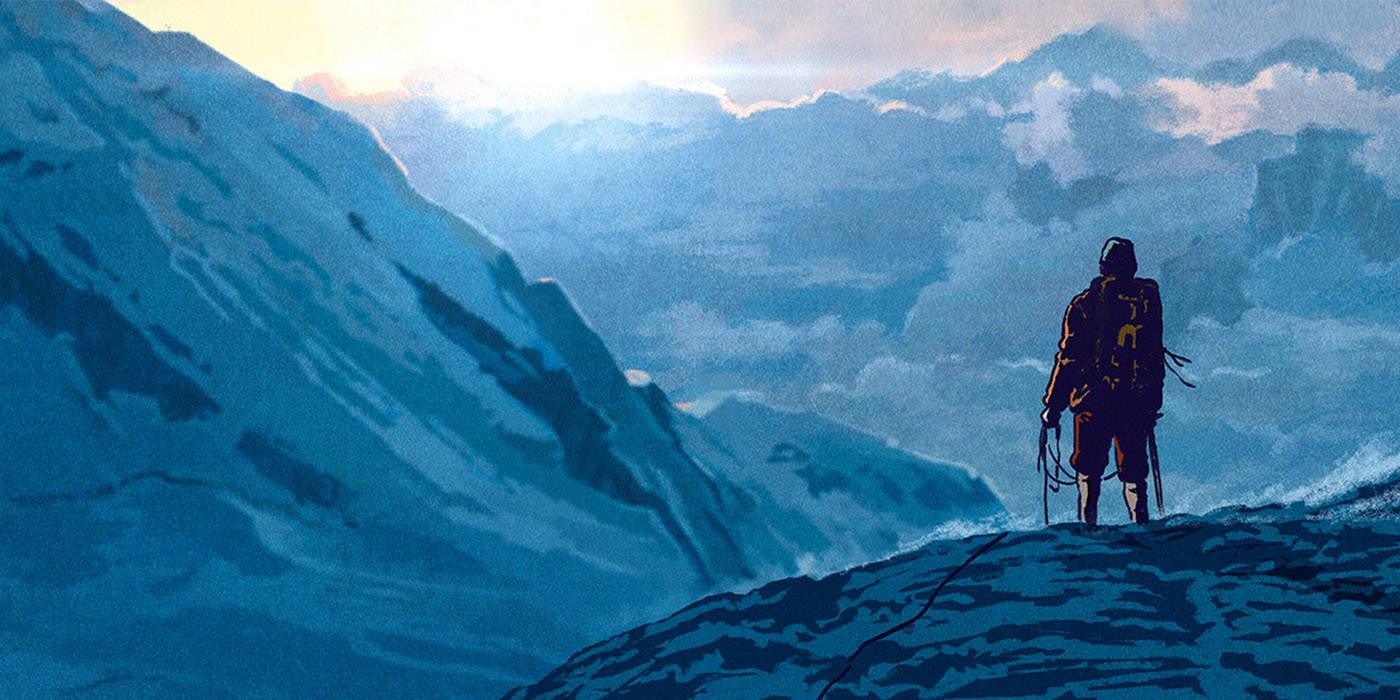 Were George Mallory and his companion Andrew Irvine the first men to scale Everest on June 8th, 1924? Only the little Kodak camera they took with them might reveal the truth. In Kathmandu 70 years later, a young Japanese reporter named Fukamachi recognizes the camera in the hands of the mysterious Habu Jôji, an outcast climber believed missing for years. Fukamachi enters a world of obsessive mountaineers hungry for impossible conquests on a journey that leads him, step by step, towards the summit of the gods.
2. Mobile Suit Gundam: Char's Counterattack
Amuro and Char, two best mobile suit (robotic weapons) pilots who fought together against Titans after the Zeon's independence war, must face each other in a fateful duel where the Neo Zeon, led by Char, attempts to drop a gigantic asteroid and its nuclear weapons to Earth in order to cause Nuclear Winter to wipe out the Earth inhabitants.—Tzung-I Lin <[email protected]
1. Mirai
The movie follows a 4-year old boy who is struggling to cope with the arrival of a little sister in the family, until things turn magical. A mysterious garden in the backyard of the boy's home becomes a gateway allowing the child to travel back in time and encounter his mother as a little girl and his great-grandfather as a young man. These fantasy-filled adventures allow the child to change his perspective and help him become the big brother he was meant to be.—Variety.